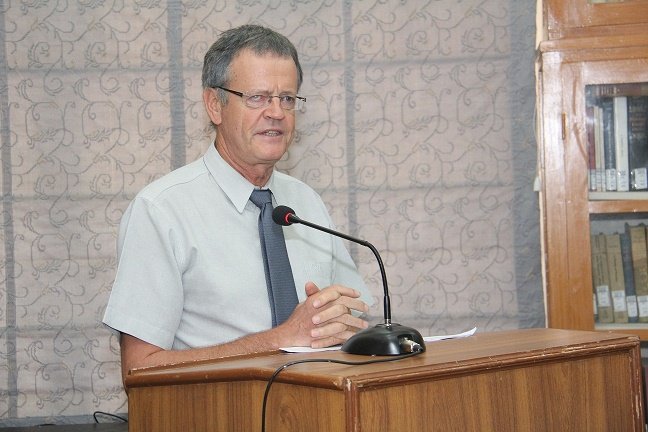 Lecture on "The Changing World Order and International Crisis" by Dr. Pascal Boniface, Director of the French Institute of International and Strategic Affairs, France
220
220 people viewed this event.
France is not a racist country although France has racist people but they are in minority not everyone in France is against Muslims, Dr. Pascal Boniface, Director of the French Institute of International and Strategic Affairs stated this at the Area Study Centre for Europe, University of Karachi while delivering a lecture. The world order has change now, since last five centuries Europe had a monopoly over the world which was came to an end by the World War II and the two superpowers emerged. The end of cold war also ended the Soviet empire and world had witnessed a unipolar world and a sole superpower. Than came the 9/11 and the US intervention in Iraq which ended the unipolar world. Now the world is not unipolar or multipolar but globalize world, he narrated.
He was of the view that US is far away but every country wants to have good bilateral relations with it. On the other hand US is also using both hard and soft powers. US is the only country who spend 40% of its budget on military expenditures. We are all using US technology, we are most of the time searching on Google, we watch American movies, sing American songs, their universities are highly popular in the world, all these things shape the minds, he acknowledged.
He categorically stated that Iraq war as the basic factor in enhancing the extremism and terrorism, the videos of Abou Ghraib and Guantanamo encourage terrorists. Peace in Europe is not an objective but a reality because there is no question of war between France and Germany, the strength of Europe is because of German-French couple. If Britain exit from the European Union, perhaps it is a good news because Britain has no role in EU integration, he acclaimed. He ascertained that, on the whole, the world is making progress, human rights are less violated than before, the number of poor persons is declining, repression is still on but on a lower scale.